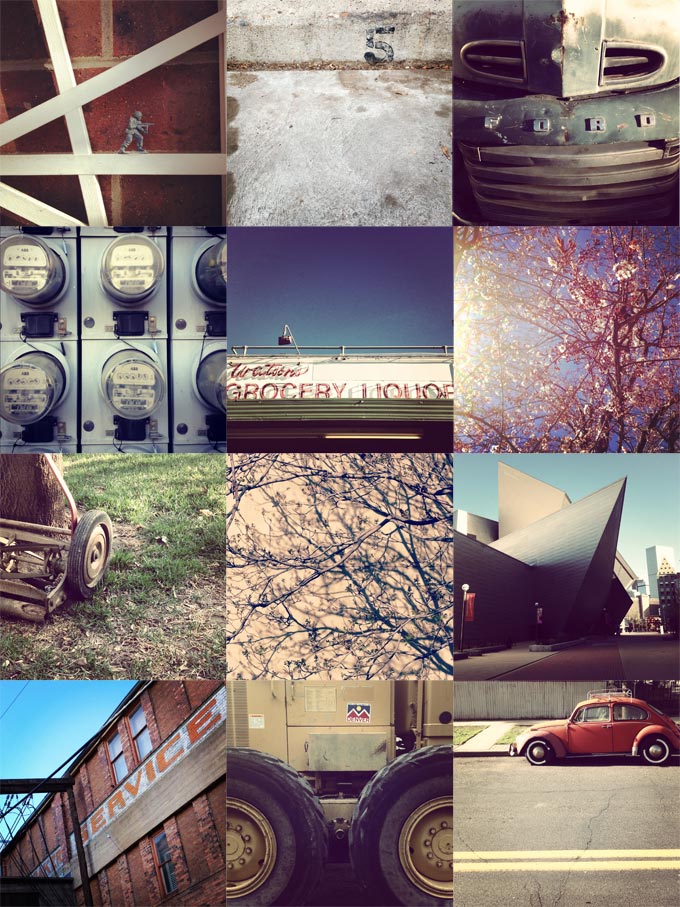 A little over a month ago, I decided to give Instagram a test drive. While the medium of cellphone photography will never replace my preference for shooting with my SLR cameras fitted with fixed focal length lenses, I really appreciate the tool it has become in my continual quest of documentation and creative expression. As I've previously written on the topic, it is my assertion that the popularity of cellphone photography is rooted in a desire to not only document, but also in how they allow anyone who wants to try their hand at a slightly more advanced (shooting and editing versus simply shooting and viewing on a computer) form of photography to do so. With the advances in the devices we constantly carry in our pockets the novice now has the ability to edit and alter their photographs, albeit rudimentarily, in a manner that was not possible, or far to cumbersome, with film photography or even the point and shoot digital cameras that preceded smartphone cameras.
Regardless, I love taking photographs with my cellphone. To break some of the daily monotony and malaise I feel, I've forced myself to seek and document interesting aspects of my commute to and from work with my cellphone camera. The truth is that I've grown rather jaded towards Denver, Capitol Hill and the neighborhood I work in. Thus, until a change is feasible in the aforementioned, I am forcing myself to find points of inspiration and beauty in these areas that I've overlooked for the past years as a way to shake these feelings. After all, despite the routine I live, I am a very lucky person to live the life I lead and this new ritual has helped me to re-enforce that fact. This post contains a few of my favorites from this project: everything from beautiful design, ghosted type, the explosion of spring and worn out automobiles.
So yes, Beer and Coffee has been on a bit of a hiatus as I've been working on more important things such as another revamp of my portfolio to simple rest after long days of work. I have also considered whether this venue has run its course or not. Only time will tell.