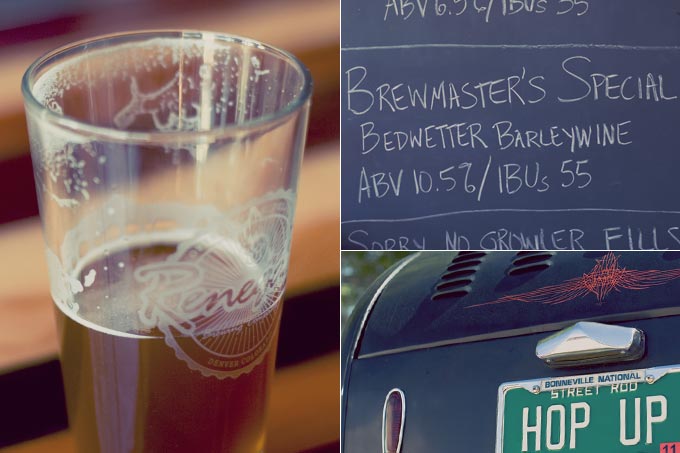 As part of my bachelor weekend while the lovely Miss Erin was out of town, I took a walk to check out the opening of Renegade Brewing Company located in the heart of the Santa Fe Arts District. A tap room of well wishers, beer lovers, local brewers and neighbors welcomed on of Denver's newest breweries.
For the occasion, Renegade had four of their beers on tap: 5 O'Clock Blonde Ale, Ryeteous Rye IPA, Una Mas Mexican Amber and Bedwetter Barleywine. While bellying up to a beautiful wood inlaid bar, I imbibed on the Rye IPA and the Mexican Amber. Though they list the IPA at 100+ IBUs, I didn't find it to be that bitter and would have liked it to have a stronger hop presence as it was slightly sweet on my palate. None the less, an enjoyable beverage. Once again a beer with a chili pepper presence was the highlight of my beer excursion. Without being akin to a mouthful of peppers as some chili beers are, Una Mas had a bit of a bite while still managing to be an extremely drinkable accompaniment to the hot summer day. As a result, I'm convinced I need to brew my own chili beer. Or at least "dry-hop" half a batch with some home grown chilies.
If I still worked next door to Renegade, I'd be a frequent patron to their fine establishment. Regardless, I'll definitely be back and am curious as to what the future will hold for them.
Drink up.