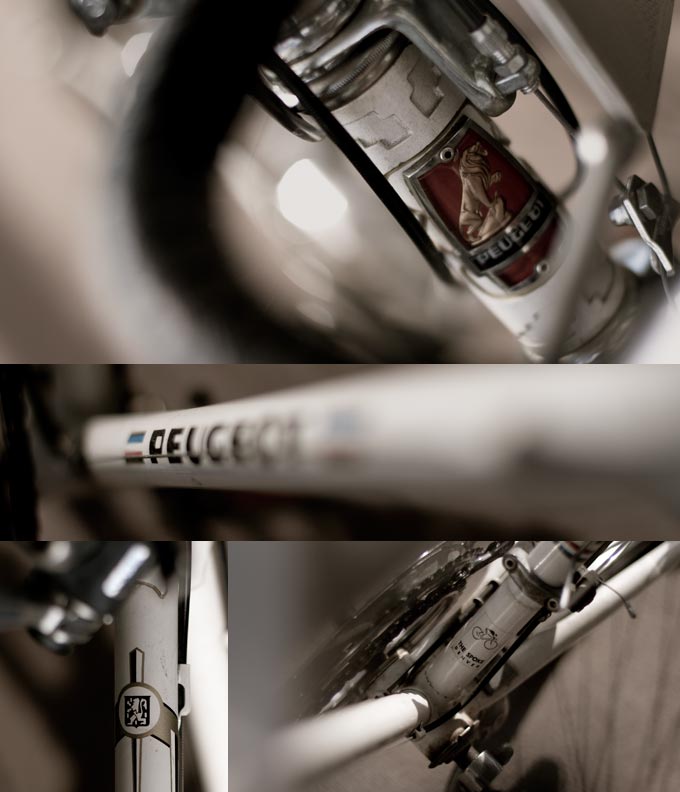 Back in August, while hiking the mountains surrounding the beautiful Crested Butte, Colorado, my knuckled head bashed my favorite lens into non-working order. Heartbroken, I shot the rest of the weekend missing my good friend. Returning to what would eventually become my new job, new schedule and limited time to get her fixed, she sat on my desk begging to be repaired. Feeling rather naked without my 50mm prime for my digital, I turned back to shooting my images with another best friend my Nikon FM2 and experimented with using the cell phone as a documentary device. A few weeks ago, I sent her off to the Canon repair facility* in Irvine, California to be worked on by a team of specialists. While at lunch at Euclid Hall with my co-workers this past Friday, I received a call from Fed-Ex indicating her arrival at my apartment.

This past summer, after a stint of trying out running and absolutely hating it, I took to biking to work some form of exercise into my life. After finding it more and more enjoyable, I decided to ask my father to loan me his road bike: a late 1970s early 1980s Peugeot road bike which I've named White Lightning Thunderbolt Booyah! Not only does she fly, she's fucking sexy as all hell. From the white paint to the boss Peugeot typography she is a work of beauty. What she lacks in modern technology, she makes up in her visual appeal. Therefore, since I acquired her on loan back in July, I've wanted to document her aesthetic appearance, but I was without proper digital means to do so. Thus, with my lens fixed, my first shots would be of her. If these vignettes don't quench your thirst, you can see us cruising the Platte Trail, commuting to work or at next years Tour de France.
*Canon's customer service and my experience with this repair and other issues in the past have been absolutely antiquated and miserable. I love their digital gear (while hating their film gear), but their service is at best shit.