In a few short weeks, a great friend is heading off to jaunt around Italy. Lucky bastard. Did some digging around my archive to refresh my memory about some lesser known digs from some of my favorite stomping grounds. Whilst doing so, I ran across some other non-related gems of my archive. These are a few of my Lost Dogs.
Pictured above is a bit of an email invitation to a last night party at one of my old studios. I often forget about my time on Grant street. Sort of an awkward place in my life I guess. Not wanting to be back in Denver, missing Italy, and thinking about New York City all at once. That studio was boss. Wide open space to play guitar as loud as hell. Garage to paint. Basement to design. Wish I could have bought the place.
On occasion, Zach Attack (my man in Austin) and myself would do a bit of layer tennis of our own. Still dig the one above. Reminds me of some good times.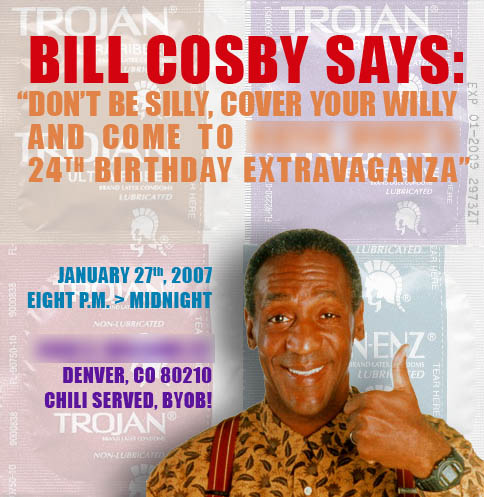 Shit design, but fuck Bill Cosby is one crazy mofo.