As right as rain, 2012's Memorial Day Weekend centered around making our way up Fort Collins to attend Odell Brewing Company's Small Batch Festival. A beer event that I would be hard pressed to miss and this year's did not disappoint. Twenty of their finest offered up to 6,000 purported beer lovers.
Beer wise, I wager I got to at least sip in the neighborhood of seven of the beers offered. Without question, Footloose, a golden sour, and Kiwi IPA, an IPA brewed with New Zealand hops, were the standouts of what I got to have. The Kiwi IPA was another Odell IPA triple, if not a home run. The utilization of three New Zealand grown hops created an outstanding IPA that tasted of flavors of fruit and earthy dryness. Footloose was the perfect companion to the sun scorched parking lot. A decent amount of tart and funk while being very drinkable and refreshing. I left slightly disappointed that I didn't partake in the Pond Hopper Double Extra Pale Ale and wasn't able to get a pour of my favorite from last year, Wooden Elephant. Finally, it seems that there has been quite a bit of buzz about Mash of the Titans, a chocolate coffee stout. Had it been a rainy day, that probably would have been my first pick. I would be lying to say that I wasn't hoping for some Hiveranno action.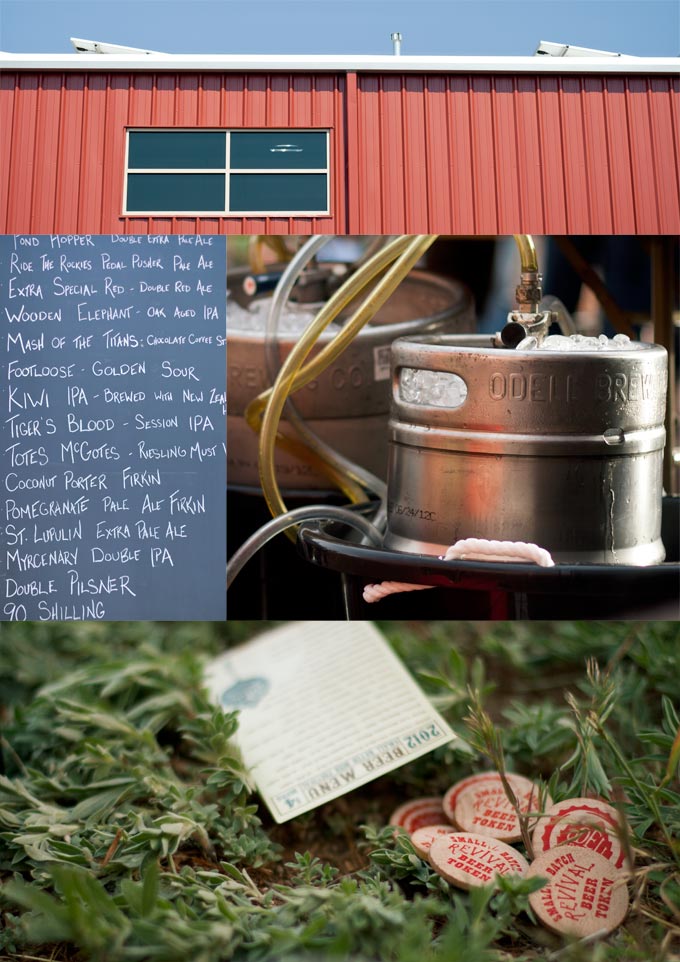 In hindsight, last year's cool, drizzly, and overcast day was much preferable to what became a very warm, if not hot day. Like a pack Peruvian dogs in the dead of summer, we sought shelter behind one of the Odell supply trucks for the majority of the event. I learned from last year that endurance is key at this event and baking myself in the late afternoon sun would have been a great hinderance to that. True, I may have missed out on even more people watching, but doing so allowed me to carry on my beer drinking at The Mayor of Old Town long after the event concluded.
My biggest criticism about the event would be how quickly it seemed beers ran out this year. Perhaps my memory has faded, but I don't remember it being so drastic last year. In all honesty, I'd be OK with an increase in price per beer to guarantee extended availability of the more unique creations at the event. Conversely, the most noticeable change from last year was that every beer was available at every beer station which made navigating the festival that much easier.
All said and told, I'd be a fool not to be back in 2013.
Finally, a very happy birthday is in order for the lovely Miss Erin, who's birthday once again coincided with Small Batch Festival. Nothing but best wishes for the new year for an amazing person and my best friend.