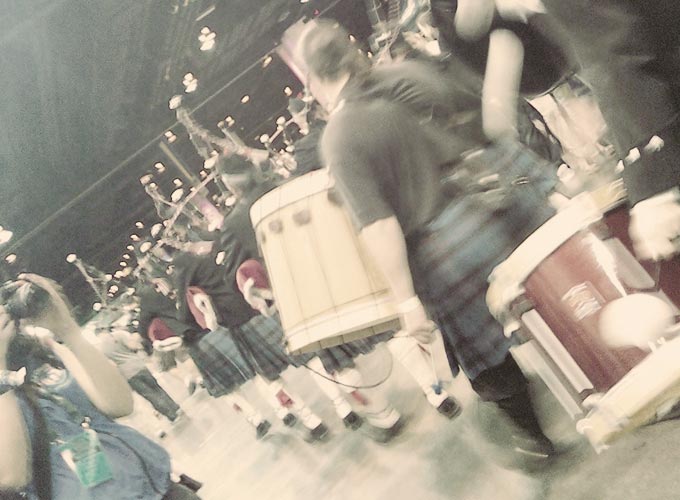 Thursday, September 29th
The Great American Beer Festival, one of Denver's most anticipated yearly events, was held this past weekend and of course I was in attendance. I've been the event numerous times since my time at the University of Denver, but this was the first year that I took part in the Thursday evening session. Pacing myself a bit more than normal for a GABF, given a looming day of work on Friday, I ended up sampling in the neighborhood of 40 beers. This year my selections centered around coffee stouts, imperial stouts and sour offerings occasionally straying for an IPA or Pale Ale.
The highlight of the evening for me was finally getting to try an offering from Cigar City Brewing. Mixed in with a splash of hype and a line longer than Dogfish, my palate was blessed with their Hunahpu's Imperial Stout. A beautiful beer all around that aptly reminded me of the textures and aromas of a cigar humidor or a library filled with timeless classics and age worn leather chairs. With a color as black as night, and a head an espresso brown, this beer transported me to a place far beyond the florescent lighting and relentless loud white noise of the convention center.
Other beers which piqued my interest and received "stars" on my antiquated home-made notepad filled with my chicken scratch were these brews:
Ithaca Beer Company: Le Bleu and Brute
Russian River Company: Defenestration and Supplication
Goose Island Beer Company: Bourbon Country Blend Coffee Stout
Oskar Blues Brewery: G'Knight (Gordon) and Ten Fidy



Friday, September 30th
After a Friday at work that was less of a hungover struggle than I had anticipated, partially thanks to a lunch break at Euclid Hall complete with a special tapping of Boulevard Brewing Company's Saison-Brett, my coworkers and I headed over to Great Divide Beer Company for a bit of a pre-party prior to attending this years Bordo Bello. The troubles of the day were quickly alleviated with a few Fresh Hop Pale Ales. Having not been able to take part in any pre-GABF events, it was great to spend an hour in their biergarden enjoying the start of the weekend.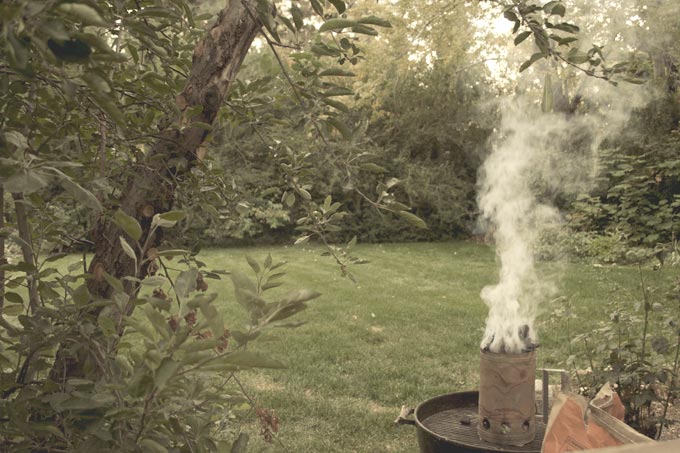 Saturday, October 1st
With friend visiting from out of town to attend the beer festival, we all congregated one final time on Saturday for what is best described as an epic beer tasting. Over the course of an early fall evening alongside some fine cheese, fruits, and exquisite BBQ we imbibed on a few recent releases, aged selections, and some homebrews:
Boulevard Brewing Company: Saison-Brett, 2009
Boulevard Brewing Company: Saison-Brett, 2011
Odell Brewing Company: Deconstruction, 2010
The Bruery and Cigar City Brewing: Marrón Acidifié, 2011
Harvest Ale, 2011 (homebrewed)
Dry Hopped Pale Ale, 2011 (homebrewed)
Fuzzy Peach Pale Ale, 2011 (homebrewed)
Fuckit Wit, 2011 (homebrewed)
Firestone Walker Brewing Company: Parabola, 2011
A notable part of our evening, aside from some world-class beers, was trying our peach pale ale for the first time. After what was a disaster of a wheat beer brewed a few months ago, I've been a bit nervous about our brewing results ever since. What can be describe as a bit of a crap shoot in adding fresh fruit to a fermenting brew for the first time turned out to be a lovely offering with a great peach nose followed by a flavor comprised of fruit and cascade hops.
As always, I am sad to see the event and everything that surrounds it pass into the books. Next year I will definitely try to go to the Great American Beer Festival on Thursday as the pace and mindset of the night was noticeably different. Thanks to our friends for their generosity, hospitality and for sharing some of their coveted beers. Until next year!
Drink up.