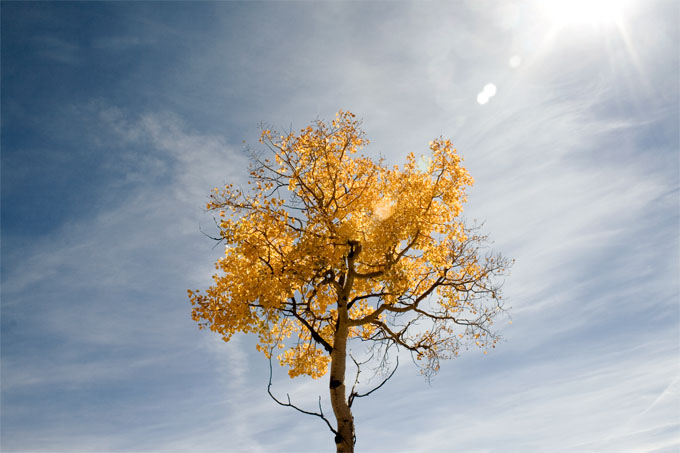 Once again, the boss gave me the day off from work (boss, you're the greatest!) to head to the hills to check out the annual changing of the foliage. Gathered the gear, the tunes and the lovely, yet sleepy, Miss Erin and spent the day hiking, shooting photos and enjoying a day in the high country. From Denver we headed up 285, surpassing 100,000 miles in the trusty Corolla, to Kenosha Pass where we hiked along the Colorado Trail for a few miles to an overlook of the surrounding mountainscape and expansive valley to the south. After the hike, we continued south to Fairplay where we jumped on 9 and headed north to Breckenridge for some food and libations. Ending up at Breckenridge Brewery and Pub, I was hoping for a pint if not a bomber of their 471 Small Batch IPA, but alas they only carried them in 6ers so I settled with a pint of their Trademark Pale Ale and a pint of their Autumn Ale. After our late lunch we returned to Denver via I-70.
In the end it seems like the weekend of the 18th was when the colors were at their prime along the route that we took. Nonetheless, there was still plenty of vibrant color left in some of the trees and those that had already shed theirs for the season provided some interesting textures. To me, looking up at the golden leaves with deep blue sky backgrounds was as if I was viewing the world through a filtered lens. For a moment, the temporal appears permanent, forcing one to examine and reconsider their surroundings.
Regardless of the state of the leaves, the drive was a very welcomed escape. As always, when doing anything artistic in public, you always get the lookie loos and their often unfiltered comments, my favorite of this excursion was: "so you gonna send those photos into 9news?".