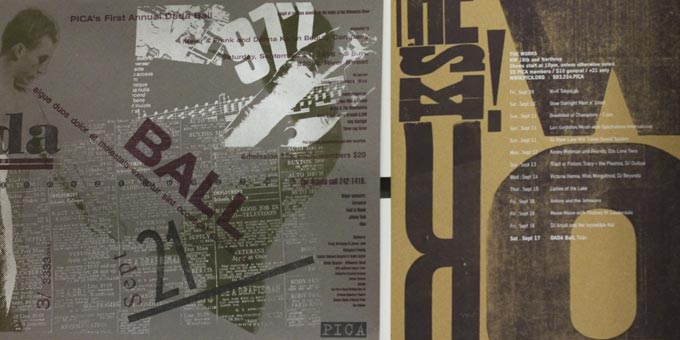 We closed up the shop yesterday and took a mid-morning field trip downtown to the Denver Pavilions to check out Pressed! an exhibition of letterpress printed ephemera. The show, curated by Rick Griffith of MATTER, featured the work of a collection of letterpress printers from around the country. An exhibition so tactile you can smell the ink, hear the presses and feel the impressions imparted on the stock. If you have a fondness for typography, large letter-forms, craftsmanship and handcrafted work and are in Denver between now and the 31st of July, I'd highly recommend making a stop at the exhibition. The image above features work created by Crack Press and a few more favorites from the show are below.
I was drawn to not only the wit of the piece created by Brian Allen of Officina Briani, but also the subtle border, beautiful MP ligature and the way the E and N are nestled above the preceding Rs within Returns, also incorporated into other words found in the piece. Below this central element of the piece featured above the poster reads "Is bad news still bad – if we make it look this good?"
Additionally, I appreciated the correlation between timeless craft and gaming device for this poster advertising a gig for The Shins printed by Hatch Show Print.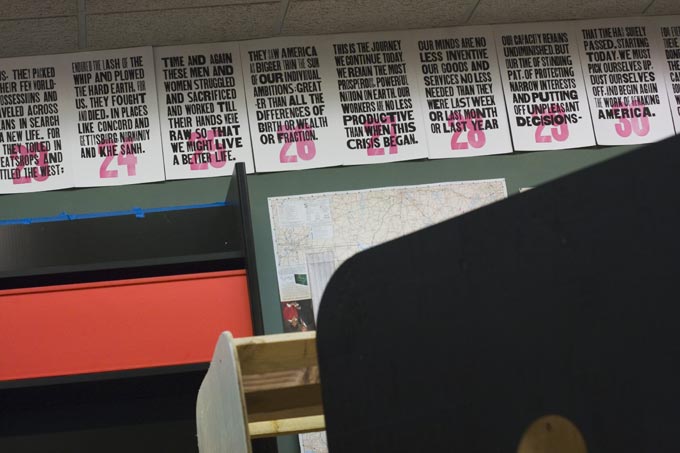 The 100 handset posters each presenting a segment Obama's inauguration speech are worth noting as well. I wish I could remember the specifics I was told by a colleague, but I believe they were set by a group of youth studying letterpress printing.