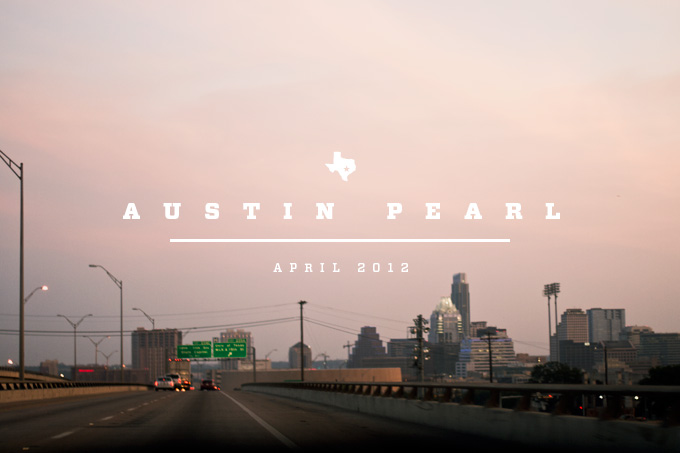 Nearly two years since our last, and what I consider my first, visit to Texas, the Road Warriors were back in Bush country*. The impetus for the trip started back in February on a snowy winter day when I acquired tickets to see Eddie Vedder play Bass Concert Hall at the University of Texas in Austin. Thus a trip of Eddie, beer, BBQ, and friends was planned. A few weeks before our departure, we found out that the show was postponed until November. Steadfast, we determined not to alter our quest for good beer, good times, and good BBQ as a result of the postponement. A week ago this past Thursday, in the midst of thunderstorms we were off to Austin. The following is a recollection of my experiences.
*An email was sent to both Jr. and Sr. inviting them to slay some brews and BBQ with my Comrades. At press time, that email has yet to receive a response.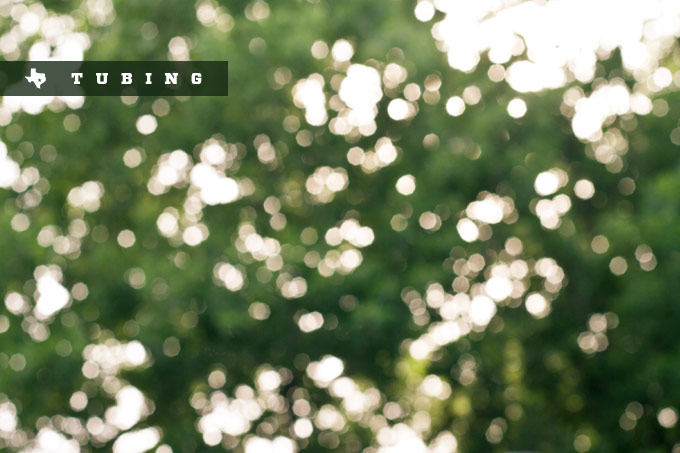 Friday, without question, was an exquisite break from the daily grind of pushing pixels and being cooped up in front of a computer for nine hours. The day started with tacos and coffee followed by leisurely tubing down a slow moving creek/river. Nothing beats the heat or the repetition of daily life like laying back in a tube, moving at a snails pace, towing another tube filled with Texas' finest beers while listening to a Texan's version of hip-hop blasting from a cooler retrofitted as a water-proof stereo system. Perhaps only in Texas can one meet a gentleman like this guy. Sporting a bucket hat hat housing his remote-control for said cooler stereo and slamming Bud Lights, I wager he makes friends with every soul he encounters. As we meandered down the river watching ducks fornicate and the sun arch across the sky, the prescription from my nonexistent doctor was filled.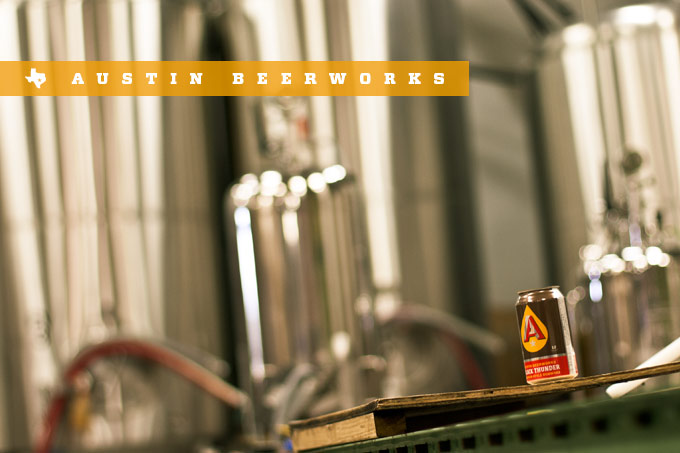 Feeling like a million bucks, with the river washed off of me, we made our way to Austin Beerworks to check out their story. My first encounter of the brewery was through their dead sexy website and simplistically bold cans posted far and wide across the internet. One could say the way to my stomach is through my eye for design as I've had a taste for their beer long before their nectar had ever hit my lips.
I won't hesitate to say that Texas is a weird place. For better or worse, its politics, culture, and climate amongst many other of its quirks put it in a world of its own. The same can be said for its laws regarding breweries and the way they can sell their beer. In Colorado, I have it made. Nearly anytime I want, I can belly up to a bar at a brewery, slap a few hommie papers down, and in a matter of a few moments in time be sipping on some of the best beer in the world. In Texas, a similar course of action would be met with "Not so fast partner" or more realistically a locked door. The way it works for breweries that distribute their beer is that they cannot sell it on the premise of their brewery (this is a very drastic simplification of laws I know little of). No tap room, no growlers, no bombers – nothing. A shame in many regards. What the breweries have done to circumvent this law (using the term very loosely) is to create brief moments in time when their breweries are open to public visitations. Once a week for a few hours, beer lovers can visit these breweries where they offer all sorts of boss schwag, the most noteworthy of items being a pint glass. For the low price in my experience of a Hamilton, one acquires a souvenir glass to take home and the privilege of having the brewery fill said glass to try their creations. The man is happy, I am happy, and my liver isn't. Most of us win.
I really can see how this could be rather frustrating on many levels for the local (If I was a Texan, frankly I would be miffed), as an outsider to the Texas beer scene, I enjoyed this quirky aspect resulting from the will of the man. The brief period of time where the public was allowed to be drinking at the brewery creates a very lively scene filled with lots of people, hipsters, food trucks, live music, and really fucking good beer. I've had some great brewery experiences in my drinking life. Knocking back some Pearl-Snaps at Austin Beerworks while eating a Korean Pork burger topped with fried egg in the midst of the golden light of the day is right up there for me. And before I move on to the subsequent parts of this brilliant narrative, I must say that Pearl-Snap is one nasty beer. I'm not normally a pilsner fan, but this brew melted my face. What a companion to the Texas heat and humidity. If I could buy this beer in Colorado it would be fighting Dale's for space in the brew fridge. Right on Austin Beerworks.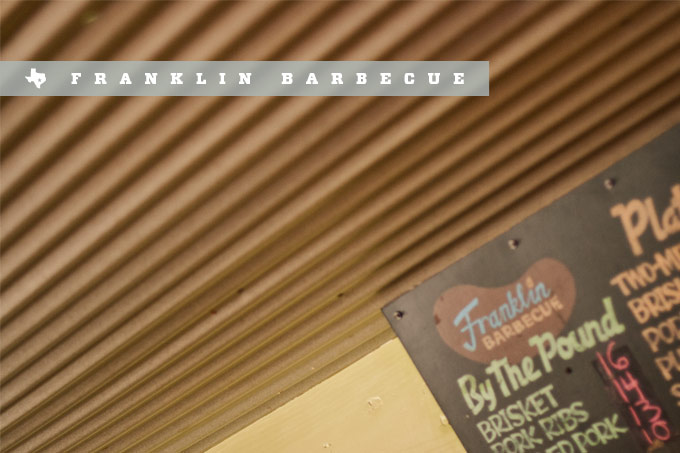 As aforementioned, one of our main reasons for heading back to the Lone Star State was to gorge ourselves on some boss barbecue. Leaning on the expertise and knowledge of our guide, we decided to forgo leaving the city limits of Austin and try our hand getting our fix at Franklin Barbecue. What once started as a humble food truck feeding the masses during their lunch breaks, in the matter of a year, Franklin has evolved into a brick and mortar establishment all the while gaining mythical popularity. Six days a week a line forms outside of Franklin that stretches through its parking lot to the adjacent neighborhood filled with those hoping to spend their hard earned money on some slow cooked meats.
What Franklin falls short of experientially, it makes up for it two fold by way of spectacle and its offerings. It is worlds away from the small-town, gritty, and utilitarian experience of my barbecue hunt in Lockhart a few years back. You won't find a small room containing an open fire with walls lined by black soot staffed by a cranky old man unfazed by the 125°+ temperature serving you your meat at Franklin. However, what you will find is a spectacle more akin to a rock show or a sporting event. Part of the fun, and what makes the food great at Franklin, is the wait and perseverance required to do so. One must stand in line for hours, baking in the Austin sun to be afforded the chance to try their offerings, which depending on your spot in line, might not be available when you reach the register. To pass the time, the line turns into a pseudo tailgate party complete with beers, coolers, foldable chairs, more hipsters, meathead fratboys and lingering games of tossing the football around.  Is it worth the wait? I would do it again in a heartbeat. Don't trust my novice opinion? Perhaps Anthony Bourdain's will persuade you. The sausage was incredible. The brisket: from another world. Indescribable indeed.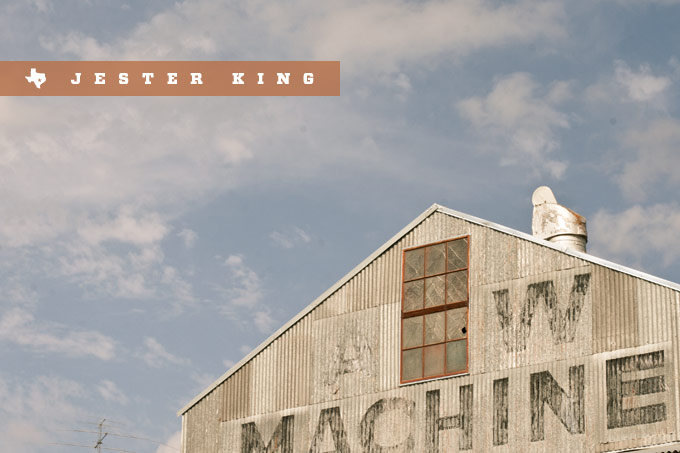 After a helping of gluttony at Franklin, we made our way south to pay a visit to Jester King Craft Brewery. Situated in Texas Hill Country, this brewery operates on a generous sized piece of land and brews out of a building with an outward appearance more akin to a farmhouse or livestock shelter. Both the landscape and architecture in combination with the gentle breeze, outside seating, live music, and yard-games contribute greatly to the laid back country atmosphere. Fittingly, their efforts are focused on brewing beers that embody the visceral sights, smells, and tastes of the countryside and farmland. During my visit I was able to try a trio of their offerings: Noble King (my favorite), Wytchmaker, and a high ABV beer, the name of which I cannot remember. For me Jester King fell somewhere in-between a visit to a secluded winery nestled amongst rolling hills and an outdoor picnic. There was something rather refreshing about sitting at a picnic table looking out over acres of farmland dotted with wildflowers and sun bleached grass all the while drinking a beer that embodies the sprit of the land I was on.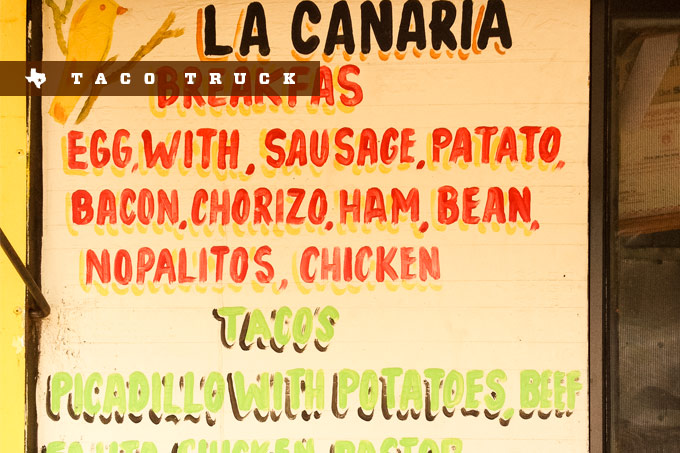 As the minutes of our brief adventure slipped away, we made one last gastronomical stop on our way to the airport. In a matter of minutes the humble woman staffing the stand hand made some corn tortillas and filled them glorious varieties of meats. I really like corn soft shell tacos and hers were barebones greatness. Communicating in Spanglish was an added bonus and the hand crafted lettering: utilitarian beauty. Austin speaks greatly to the food truck. There is something wonderful and raw about them. Hers reminds me to seek out similar in Denver as opposed to the restaurants who make it big and decide to create a food truck to send out to Civic Center on summer Thursdays.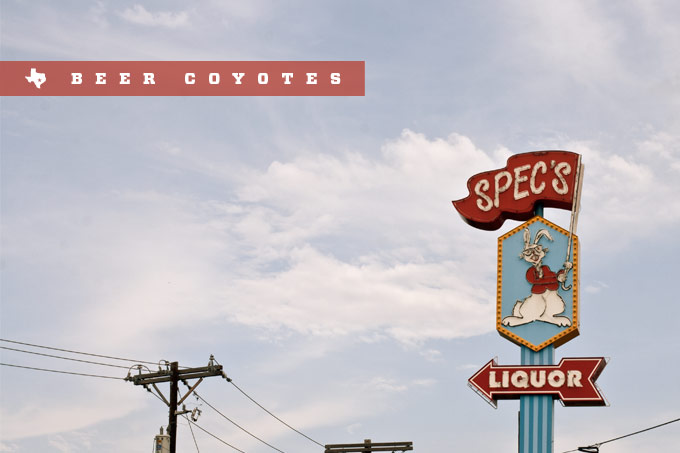 In addition to my illustrious career as an artist and designer, I've also taken up a side business alongside the lovely Miss Erin as a beer coyote. It would have been a sin not to help some of Denver's finest make their way to Austin (Funkwerks, Crooked Stave, Tea Cup) and I'd be stupid not to bring some of Austin and New York's greatest back to my stomping grounds (Austin Beerworks, Jester King, Brookyln Brewery, and the brewery of Mr. Johnson). I'll gladly provide this service to anyone interested. Please write me at: masterbrewer at beerandcoffee dot net.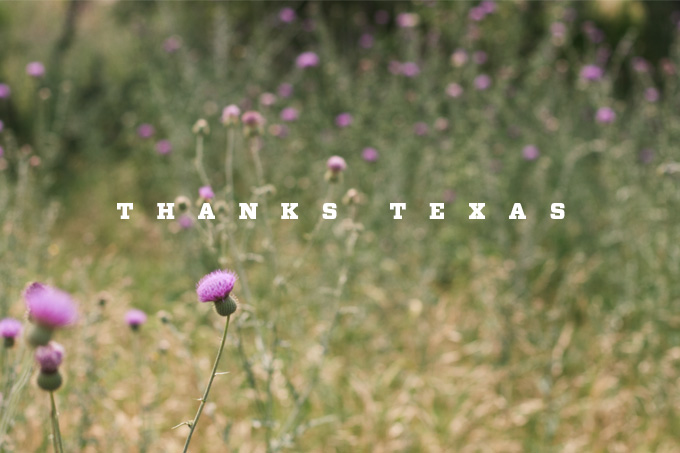 In the guise of wrapping this bad-boy up, my time in Austin was tits. A real laid back experience. Wonderful culture, food, beer, and people. Got a nice base for my summer tan. One would think I would get tired of tacos and beer. I didn't and I doubt I ever will. I cannot end this without writing an heartfelt thanks to our hosts. I'm forever grateful to them for allowing us to crash at their boss joint, driving us around the region, sharing their insights into Austin, and their home-brew which kicks ours in the balls. To say the least, the hospitality is much appreciated. So that is that. I'll be back soon Austin. You better be there Eddie.